Phoenix Hypnotherapy Training is presented by Good Vibes Hypnosis Training which is based in Dallas, Texas. You might be wondering why a Dallas Hypnotherapy Training center is teaching classes in Phoenix.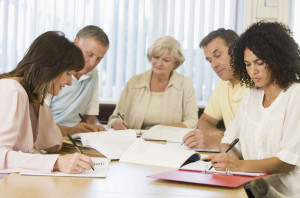 Back in 2010 Certified Master Trainer Mark Johnson began to travel from his home in Dallas to various locations to offer Past Life Regression and Life Between Lives Spiritual Regression sessions. Initially he traveled to New Orleans, Oklahoma City and his hometown, Charleston, SC. Additional opportunities presented themselves and he began to work in Houston, Hot Springs, Arkansas and Atlanta.
When Mark started teaching, it was natural for him to decide to take his Basic and Advanced Hypnotherapy Training on the road as well. This program is now has been offered in Dallas, Houston, Atlanta and New Orleans.
In 2014 Good Vibes Hypnosis Training Hypnotherapy and Past Life Regression classes were approved by the Michael Newton Institute for Life Between Lives Hypnotherapy for their Alliance Training Program. These classes meet the requirements to prepare the hypnotherapist to enroll in the Newton Institute's Life Between Lives Training, which is the only Life Between Lives Training developed, authorized and sanctioned by Dr. Michael Newton, Founder of The Newton Institute.
The Newton Institute has specific requirements that must be met to qualify to take their Life Between Lives Training. This includes hypnotherapy certification and 2 years working as a hypnotherapist as well as Past Life Regression training and experience. The Institute's goal is to provide the best possible Life Between Lives Training and maintain the highest possible standards to create and support practitioners who enroll in training to become a Life Between Lives Hypnotherapist.
Since there are currently no Alliance Training Program classes offered west of the Dallas area, Good Vibes Hypnosis Training made the decision to begin offering Phoenix Hypnotherapy Training. At this time the Past Life Regression Training is only offered in Dallas, though that may change in the near future.
Enroll now for the next Good Vibes Hypnosis Basic and Advanced Hypnotherapy Training in Phoenix. The clock is ticking and enrollment is limited, register now and begin your journey into the world of hypnotherapy.
Basic and Advanced Hypnotherapy Training
This 12 Day Hypnotherapy Training for Certification in Phoenix is Divided Into 2 Six-Day Levels
Discover more about Hypnotherapy Training and Certification by visiting Good Vibes Hypnosis Training and find out more about the upcoming Phoenix Hypnotherapy Training classes. Upon completion of all requirements, you will become a Certified Hypnotherapist with the International Association of Counselors and Therapists (IACT). Find out more about IACT Member Benefits and their annual conference in Daytona Beach by visiting the IACT website.