Hypnosis Training in Phoenix with Second Generation Hypnotherapist
Learn Hypnosis with Second Generation Hypnotherapist Mark V Johnson when he offers his Hypnotherapy Training for Certification in Phoenix. This Basic and Advanced Hypnotherapy Training will prepare you for additional advanced training in Past Life Regression and Life Between Lives Spiritual Regression.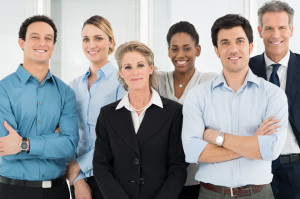 Growing up Mark had the opportunity to watch his father hypnotize people for a variety of different reasons. As he grew up, he never thought this would be his career, his passion, but that's how things turned out. Due to a series of events in 2003, Mark made the decision to enroll in Hypnosis Training in Dallas. It wasn't long before his father was encouraging him to teach, since he has a background in teaching, over a decade of experience in fact.
After learning more about hypnosis by working with clients as well as attending additional Hypnotherapy Training, Mark decided to share his knowledge with others and began his own Hypnosis Training in Dallas, and he now teaches Basic and Advanced Hypnotherapy in Houston, New Orleans, Atlanta and he is excited to also offer Hypnosis Training in Phoenix.
Mark has always sought out the best teachers for everything he has done. His own Hypnosis Training was no different. Traveling from coast to coast Mark, like his father before him, trained with the very best teachers of his day. These Hypnotherapy Teachers include Gil Boyne, Ormond McGill, Michael Newton, Brian Weiss, Dick Sutphen, Paul Aurand, David Quigley, Gerald Kein, George Bien and others who are not as well known. His father had the opportunity to study with the likes of Milton Erickson, Dave Elman, Leslie LeCron and William Kroger, among others. Mark also learned a great deal from his father as well.
Mark's extensive Hypnotherapy Training and over a decade of experience teaching in a classroom environment provide him with what he needs to help you learn what you need to know about Hypnosis and Hypnotherapy so that you will feel confident in yourself when you begin to work with clients on your own.
This Hypnosis Training in Phoenix has been approved by The Newton Institute for Life Between Lives Hypnotherapy as a prerequisite for their Life Between Lives Training. Good Vibes Hypnosis Training offers Hypnotherapy Training and Past Life Regression Training that is part of the Newton Institute Alliance Training Program.
Good Vibes Hypnosis Phoenix students travel across the country for this training, and that goes for this Hypnosis Training in Phoenix as well. People from Arizona, California, Colorado, Utah and New Mexico all have the opportunity to learn the skills required to begin working with clients as they prepare for more advanced studies in Past Life Regression and Life Between Lives Hypnotherapy.