Why Hypnotherapy Training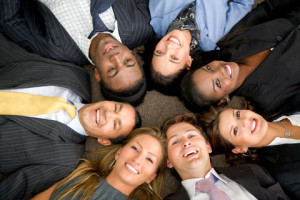 Hypnotherapy Training has become more popular because hypnotherapy is more acceptable to members of the medical community. This increase in demand has created opportunities for those looking for a new career path as well as those with a desire to grow their business by adding hypnotherapy to their existing practice. This is only part of the answer to the question, Why Hypnotherapy Training?
Hypnotherapy Training offers an excellent career opportunity for anyone interested in a change in their career path as well as additional opportunities for those interested in expanding their existing practice. Students interested in adding hypnotherapy to their practice include massage therapists, nurses, doctors, life coaches, counselors, social workers and other types of therapists. In addition police offices, ministers, housewives and a variety of others decide to learn hypnotherapy to add to their income or earn a living and to help others as well.
Good Vibes Hypnosis Training students learn to work with a variety of challenges, including helping people with hypnosis to stop smoking, lose weight, deal with fears and phobias and release stress and anxiety. Others decide to specialize in specific areas such as sports hypnosis, dental hypnosis and Transpersonal Hypnotherapy, which includes past life regression and Life Between Lives spiritual regression.
Regardless of your interest in hypnotherapy, it is important that you start with a solid foundation in hypnotherapy training in order to prepare you for an exciting opportunity to help others make powerful changes in their lives. Good Vibes Hypnosis Training Basic and Advanced Hypnotherapy Training classes in Dallas, Phoenix, Atlanta, Houston and New Orleans can provide additional details that will help you understand Why Hypnotherapy Training!