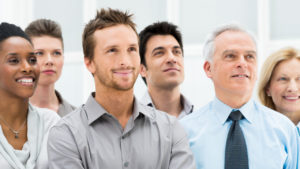 We have been offering our Good Vibes Hypnosis Training Dallas class since 2011, usually in the spring and again in the fall. Every year, more and more people make the decision to learn hypnosis because hypnosis is a powerful alternative to more traditional methods. Hypnosis has been found to be effective in terms of creating rapid change in individuals when when working with a properly trained and experienced hypnotherapist.
Our students come from coast to coast as well as Texas, Louisiana, Mississippi, Arkansas, Oklahoma, New Mexico, Nevada, Idaho, Kansas. Others come from as far west as California and Oregon  and as far east as Georgia, North Carolina and Virginia. We enjoy offering our Hypnosis Training Dallas classes to students with a desire to help others.
Hypnosis Training Dallas Instructor
Your Hypnosis Dallas Training Instructor is Award Winning Hypnosis Instructor Mark V Johnson. Along with his wife Lana, they provide instruction and support during the training. Both Mark and Lana started learning Hypnosis in 2003, 6 years before they first met. They enjoy sharing what they have learned in their own hypnotherapy training as well as and working with clients. During the training they share their experience with their students in Houston, Phoenix, Chicago, Atlanta and Nashville, as well as in Dallas.
Many students seek out Mark and Lana for training because of their experience working with clients for many years. They understand what the Hypnosis Training Dallas students need to know to become proficient hypnotherapists.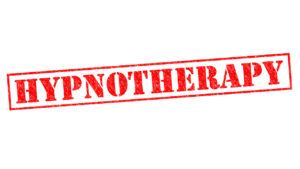 This Basic and Advanced Hypnotherapy Training prepares the student by explaining and demonstrating various inductions and deepening processes as well as powerful and effective interactive processes. Some of these interactive processes include inner child regression, parts therapy and gestalt therapy. It is important to learn about these interactive processes when you make the decision to learn hypnosis, because this is the most effective way to help people when it comes to hypnotherapy.
In addition, our Hypnosis Training Dallas students learn how to create effective suggestions and the most appropriate way to present them to clients. Hypnotic suggestions are an important part of working with hypnosis. Unlike other Hypnosis Training programs, Good Vibes Hypnosis Training Dallas students learn about a variety of interactive processes in addition to how to create effective suggestions.
Hypnosis Training Dallas Practice Sessions
The Hypnosis Training Dallas class and online training are different, because the Hypnosis Training Dallas students hypnotize each other during class as part of the supervised practice sessions that are an integral part of the training. As a result the Hypnotherapy Students learn the material better because use what they have learned right away and as a result they gain confidence in their ability to work with real world clients. This is an important part of the Dallas Hypnosis Training.
The instructors often demonstrate new techniques using a student as the subject. These demonstrations allow the students to observe as well as experience hypnosis. When the time comes for the student practice sessions, the students work with one another by working on their own challenges. This part of the learning experience is critical when it comes to feeling good about your ability to hypnotize others. It also lets the students know what it is like to be hypnotized so they can do a better job of explaining what hypnosis is and what it is not to their clients.
You are ready to learn what you need to know about hypnosis to help others make powerful changes in the lives of others. The instructors are ready to assist you in this process. We help you learn hypnotherapy so you will be prepared to help others.
Hypnosis Training Dallas Benefits
While some students do not expect the additional benefits of experiencing hypnosis to have such a powerful impact on them during the training, they gain a better understanding of how effective hypnosis can be in terms of helping others. The students get to experience hypnosis as both the client and the therapist, which is an important part of the Hypnosis Training Dallas class. During the training our Dallas Hypnosis Training Students discover the answer to the question, Why Hypnotherapy Training?
Lana and Mark encourage our Good Vibes Hypnosis Training Dallas students to start working with friends and family right away. Some students start working with paying clients even after the first part of the training. Working with others is the most effective way to fine turn your ability to help others is to get as much practice as possible. It's like going to graduate school! The more you use what you have learned during the training, the better prepared you are when clients call to schedule an appointment.
This Basic and Advanced Hypnosis Training is offered several times a year at various locations, including the Dallas Hypnosis Training Location and is available on the dates below.
Basic and Advanced Hypnotherapy Training Schedule
This 14-Day Online Dallas Hypnotherapy Training for Certification is Divided Into 3 Four-Day Modules with an additional 14 hours to complete the 110 hour Hypnotherapy Certification requirements
Discover more about Hypnotherapy Certification and Training at Good Vibes Hypnosis Training and find out more about the upcoming Good Vibes Hypnotherapy Training Dallas classes. Certification is offered through the International Association of Counselors and Therapists. Discover more about IACT Member Benefits and their annual conference in Daytona Beach by visiting the IACT website.
What are you waiting for? Now is your time, space is limited in this upcoming Good Vibes Hypnosis Training in Dallas. Enroll today!
Good Vibes Hypnosis Training Dallas is not licensed by the Texas Workforce Commission (TWC). Good Vibes Hypnosis Training Dallas  has received an exemption from TWC, E-4434, and is allowed to teach this class in Dallas, Texas.